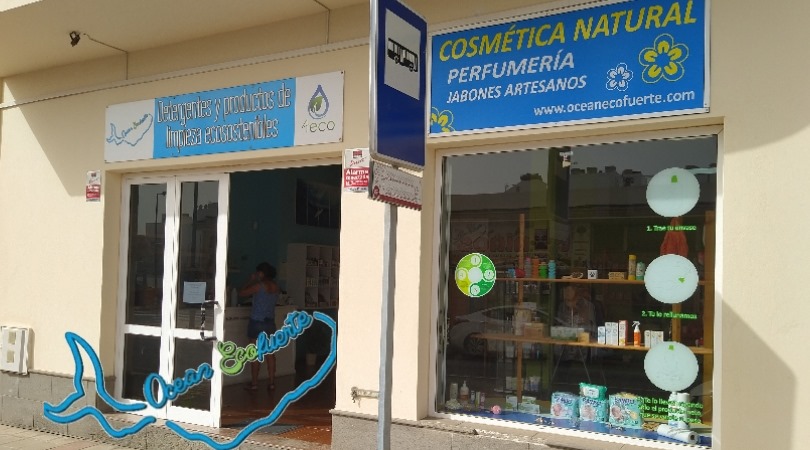 Discount, free samples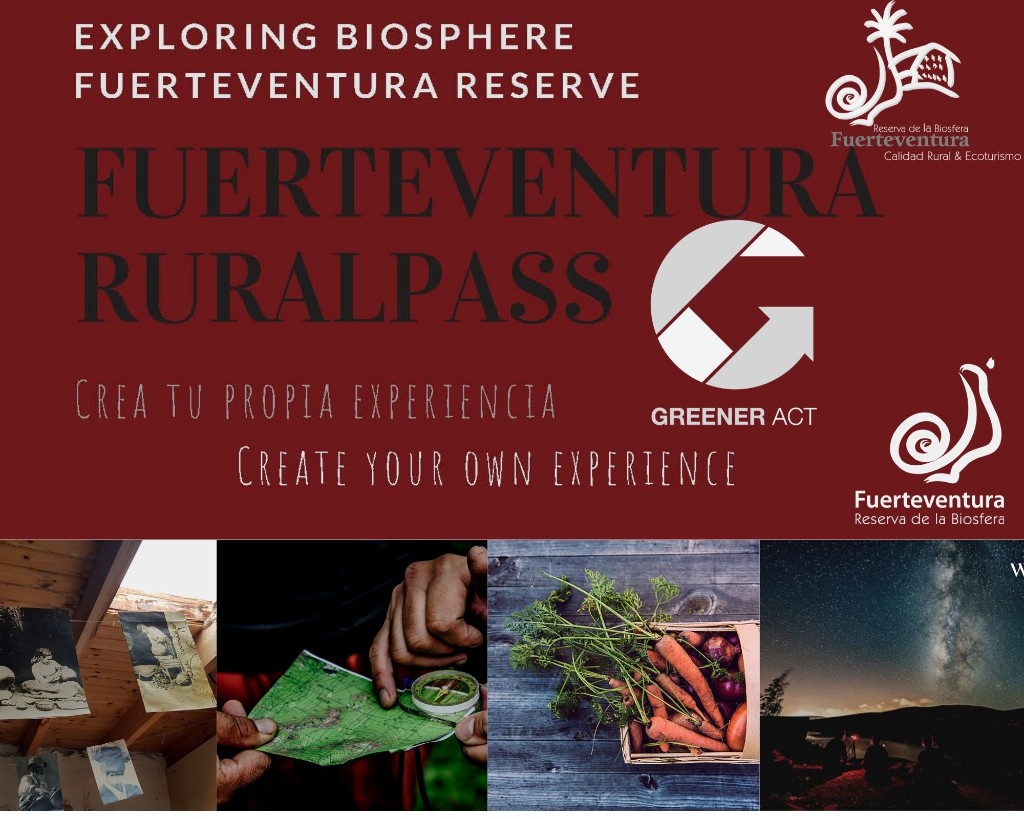 OceanEcofuerte
ARE YOU A TRAVELLER WHO CHOOSES SUSTAINABLE OPTIONS AND LOCAL COMMERCE?
OceanEcofuerte is an Ecological Drugstore with physical shop and online shop, with sustainable, local, bulk products, cleaning, natural cosmetics, zero waste.
In Ocean Ecofuerte you can find cosmetics, cleaners, cleaning tools and a long etc of products oriented to the reduction of plastics, reduction of chemicals and in short a life more "ECO-FRIENDLY".
OUR STORY: María Elisabeth González Cabrera
Our business idea has always been about ecology, as we live in Fuerteventura, a beautiful island that is affected by pollution and climate change like the rest of the planet, and what better project than to link our professional career and knowledge to ecology and plastic reduction. This is why Ocean Ecofuerte was born, to be able to contribute our bit.
SUSTAINABLE INITIATIVES AND CULTURAL LINKS TO THE ISLAND
All our projects are aimed at improving the quality of life, that of our clients and their environment, encouraging ecology to reach every corner of the planet.
We always say that our client is NOT the one who hides the cigarette butt under the towel on the beach, our clients have the added value of being people committed to nature like us.
OceanEcofuerte, is much more than a shop in Fuerteventura, Ocean Ecofuerte is a sustainable way of life, is to be part of that kind of people who are committed to a life without plastics, or using and reusing only the necessary ones.
That is why we are committed to the reuse of detergent containers, compostable materials or materials that can be easily disposed of in the environment and materials that replace plastic in a sustainable way.
By reusing a detergent container, we save the environment between 70 and 150 grams of plastic, which does not have to be recycled or re-constructed.
YOU CAN FIND US HERE:
Address: Calle Maria Estrada, 13, 35600, Puerto Del Rosario, Fuerteventura
Website: https://oceanecofuerte.com/
Phone: (+34) 722 259 269
Facebook: @Ocean-EcoFuerte
Instagram: @oceanecofuerte2019 
Write here