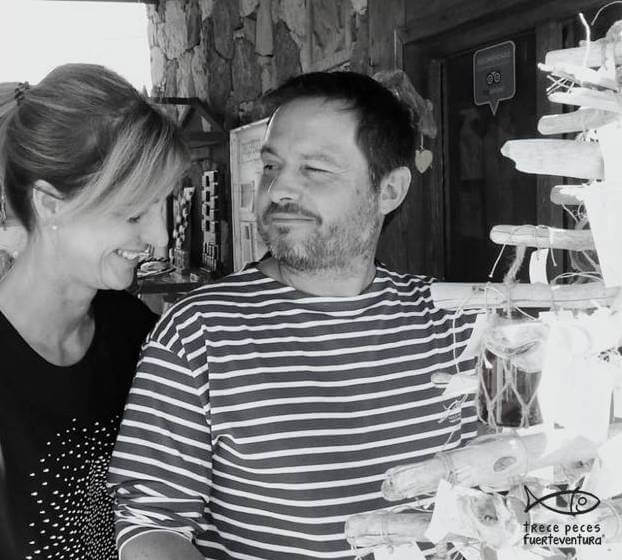 10% discount and / or an original thirteen fish print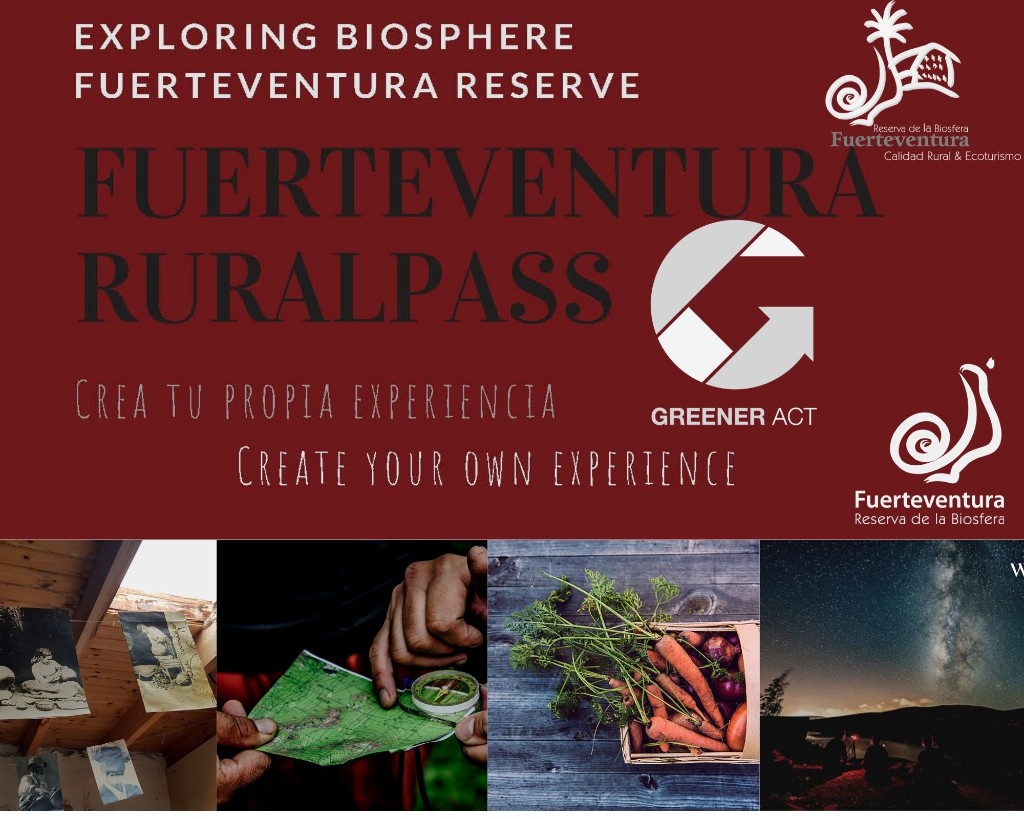 Trece Peces Fuerteventura
DO YOU LIKE SUSTAINABLE, MEANINGFUL PROJECTS THAT PROMOTE LOCAL CULTURE?
Trece Peces Fuerteventura is the project turned into reality by its owners, who are passionate about jallos.
Jallos is a Canarian word that refers to everything that the sea gives back. With them, they create objects that are authentic art, in Ajuy, they have their shop and exhibition. As they tell us, reusing and recycling these jallos is their small way of creating awareness, because behind each jallo there is a story, that the sea knows it and that is why it gives it back to us, so that we can give it a second life.
OUR STORY: Chari & Iñaki
This is how they tell it to us. A few years ago, one day when we were in Cofete, we decided to change direction and leave our jobs as technical engineers and sales managers. We knew the story of the Hernández Trujillo family, artisanal fishermen of bluefin tuna in the Canary Islands and an example, like many others, of the way of life of the local fishermen. In Ajuy, in an old fishermen's house in front of the sea, owned by this family, it was clear to us.
We thought of Trecepeces Fuerteventura as a small window where we could spread the values of the island through our eyes. Thus was born our small exhibition, where we show in four languages some curiosities of the way of life of the local fishermen. This is also the origin of our small shop with articles under our own registered trademark, as well as others from Canarian artists, craftsmen or producers.
WHAT WILL YOU FIND?
They offer souvenirs, always in the style of Trece Peces, seeking to reflect the identity of Fuerteventura, with the sole aim of encouraging the curiosity of the visitor and thus encouraging them to get to know Fuerteventura and transmitting their passion for the island, which is much more than just sun and beach. In addition, they have an important informative work that involves listening, talking and suggesting places to visit, but also giving support and collaboration to any organisation, professional or company that visits Ajuy with the intention of transmitting its values.
In addition to the shop and exhibition, Chari and Iñaki will help you to discover Ajuy, an authentic fishing village. Its corners, its sunsets and its beaches. A walk to the caves that marked the beginning of the Canary archipelago, a swim in its black sand beach, at the foot of the Cantil and its fossil dune. Recharge your batteries in any of its typical restaurants with fresh fish of the day. The best sunsets enjoying the best views of the village from the Puesta de Sol café. Visit its fishing culture and some curiosities in Trecepeces Shop & Expo and take home some souvenirs or alternative gifts. Buen Paso, Los Charcones, Playa Jurado. Ajuy is much more than you imagine. 
CONTACT US HERE:
Adress: Calle Gallegada, 7, 35628, Ajuy, Fuerteventura, Las Palmas
Phone: (+34) 928 174 442
Website: www.trecepecesfuerteventura.com
Instagram: @trecepeces_fuerteventura
Facebook: @trecepecesfuerteventura